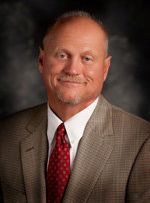 About Us – OWIbuster.com
My name is Patrick L. Wilson. I have been a licensed, practicing attorney since January, 1982. I retired from practice in December, 2016. Just a few days short of 35 years in business.
I graduated from Drake University Law School in December, 1981 and passed the Iowa Bar examination in January, 1982. I began practicing law, primarily criminal defense, in January, 1982.
During my days at Drake Law, I clerked for Judge Ted Miller at the Polk County Courthouse. I also clerked for Des Moines attorney Robert "Bob" Kromminga. Bob was a top-notch criminal defense lawyer and specialized in OWI defense. He taught me many things.
From 1982 – 1984 I was in private practice in Ottumwa. In January, 1984, I opened an office in Marshalltown where I practiced until 2007. I moved to West Des Moines and continued my legal career in Polk County.
In 1987, I was appointed as a part-time judicial magistrate in Marshall County where I served in that position for for 17 years. During that time, I maintained my own solo law practice defending folks accused of crime in the central Iowa area. As a practicing lawyer and judicial magistrate, I have tried well over 1,000 criminal cases. I have represented clients on charges ranging from speeding tickets to murder in the 1st degree. Also on my resume is experience as a special prosecutor to handle the prosecution of certain matters.
I have the experience to determine the qualifications of lawyers who seek to defend those accused of the crime of OWI in Iowa. The OWI defense lawyers listed here as taking OWI cases are experienced. They will provide you with zealous, competent and intelligent representation.
In 2010, I created this website with the idea to provide detailed information about OWI charges in Iowa to citizens accused of the crime of drunk driving in Iowa. I saw a need to help folks understand the charge and to obtain expert, OWI advice from qualified licensed Iowa defense lawyers.
What is an OWI Defense Lawyer Specialist?
They are Iowa lawyers licensed to practice in Iowa and who have extensive experience representing those accused of drunk driving. Selecting an OWI Specialist – OWI Defense Lawyer is an important task. At OWIbuster.com, our lawyers are screened and selected for inclusion based on their knowledge of drunk driving laws in Iowa. They must meet our strict requirements to be listed at OWIbuster.com.
Our OWI Specialists are held to the highest of standards. They must also agree to provide you with a free, initial consultation. Tell them you found them at OWIbuster.com and the consultation is free.
Click Here to find a specialist near you!
We guarantee your satisfaction. If the lawyer you contact through OWIbuster.com does not provide you with a free consultation, or you have any concerns or comments, please contact me. I will take steps to resolve the issue promptly.
If you have any questions or concerns, call me: 515-216-4420.